All
Cities
Buildings
Universities
Colleges
Language Schools
Room Type
Shared Flat
Entire Place
Shared Room
En-Suite
Studio
Single
Twin
Double
Flat
Penthouse
Triple
Quadruple
Facilities
24/7 Security + CCTV
Accessibility
Advice
Bed and Breakfast
Bills Included
Cleaning Service
Common Social Room
Communal Games Room
Emergency
Flexible Start Dates
Fully-Furnished
Insurance
Laundry
On-Site Cinema Room
On-Site Gym
On-Site Maintenance
On-Site Management
Parking
Pet Friendly
Secure Bike Storage
Storage Space
Under 18
Wi-Fi
Move In Date
Jan
Feb
Mar
Apr
May
Jun
Jul
Aug
Sep
Oct
Nov
Dec
Cancellation Policy
COVID-19 Cancellation Policy
No Visa No Pay
No Place No Pay
Student Accommodation in London
156 Accommodation Options
Recommended
Newest listings
Lowest Price
Highest Price
Closest to City Center
Are You Looking For a Private Accommodation?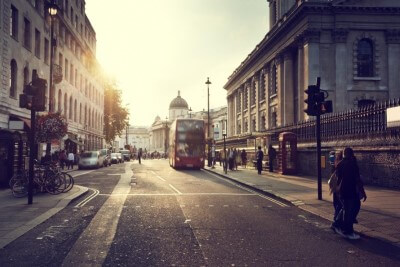 London Student Accommodation
London hosts the best universities around the world, and it is a highly recognized student city with multiple student accommodation options available to fit most budgets. If you would like to book student accommodation in London with casita, you have more than 35,000 rooms available to book from. Ranging from en-suite rooms to single, twin and even triple rooms, we have rooms that will fit your personality. Self-contained options like studios and flats are also available.
Browse through our student rooms and contact our accommodation experts with your preferred option, or simply give us a call, if you would like some help choosing. Our accommodation experts are available 24/7 to answer your questions and respond to your emails. If you are looking for an answer to few confusing terminologies, feel free to check out our Student Accommodation Terminology blog, What's All-Inclusive Bills? blog and our FAQ page. Also, You can understand the differences between multiple rooms types by reading our Why Students Care About Room Types? Blog.
London History
The history of London is about 2000 years old. The Romans founded it in the year AD 43 and referred to it as Londinium. As the largest city in England and the UK, the capital is popular for being culturally diverse. As an international student, you will feel right at home as the city has an estimate of 300 spoken languages in the Greater London region alone. In 2018, student population in London exceeded 100,000 students from 200 different nations worldwide.
Famous Attractions in London
Many students choose London as a study destination in order to visit London attractions and cultural sites, including the greatest collection of galleries and the historical sites like the Tower of London, Buckingham Palace, St Paul's Cathedral, and hundreds more.
The city attracts more tourists every year than any other city in the world, which is proof of London's attractiveness on a global scale. More than 20 million tourists visit London every year (over 50,000 per day) which also makes London's airport network the busiest in the world.
Universities in London
London is home to 4 universities that rank amongst the 40 top universities in the world, including Imperial College London, University College London (UCL), London School of Economics and Political Science, and King's College London. Other top universities are London South Bank University, Middlesex University, University of London, University of the Arts London, and London Metropolitan University. You will find many student accommodation in London near your chosen university. 
London's Weather
The weather in London has its beauty. While cloudy weather and light rain are dominant throughout the year, the city has its own poetic character that you are bound to enjoy as long as you pack the correct clothes. Jackets and raincoats are essential for students living in the city, and you can use Accuweather London for daily forecast expectations. 
Transportation in London
Referred to as the Tube, the massive underground subway network in London is the perfect way to travel through the city. As a Student, you will enjoy having a Student Oyster Travel Card to use in the subway. It is a contactless card used for the underground and buses with discounted rates for students. Walking and cycling are also great ways to explore the city.
Living in a student accommodation in London will provide you with a new experience you will never forget. The city is well-known as the biggest financial hub on a global scale. It generates more business, money, and wealth than any other city in Europe, making it a great place for employment and definitely part-time student jobs. Find out more by visiting our blogs: 12 Interesting Facts about London, 5 Best Flea & Street Markets in London, Hidden Spots in London You Never Knew, and Top Study Locations in London.
Useful Links
1. London Student accommodation Near King's College London
Find student housing near King's College where you can study a variety of subjects ranging from ancient languages and philosophy to film studies and music, and from digital humanities to culture, media and creative industries.
2. London Student Accommodation Near University of East London- Dockland Campus
Find student housing near University of East London- Dockland Campus where you can study architecture, Computing and Engineering, Arts and Digital Industries. 
3. London Student Accommodation Near St Mary's University, Twickenham
Find student housing near St Mary's University, Twickenham where you can study sports, business, acting and more. 
4. London Student Accommodation Near London Business School
Find a student home near London Business School where you can study the MBA you are searching for. 
5. London Student Accommodation Near Northumbria University London
Find student accommodations near Northumbria University London where you can find multiple business majors and a variety of marketing and HR courses.