All
Cities
Buildings
Universities
Colleges
Language Schools
Facilities
24/7 Security + CCTV
Bills Included
Common Social Room
Communal Games Room
Emergency
Fully-Furnished
Insurance
Laundry
On-Site Maintenance
On-Site Management
Secure Bike Storage
Storage Space
Wi-Fi
Move In Date
Jan
Feb
Mar
Apr
May
Jun
Jul
Aug
Sep
Oct
Nov
Dec
Cancellation Policy
COVID-19 Cancellation Policy
No Visa No Pay
No Place No Pay
Student Accommodation in Medway
1 Accommodation Options
Recommended
Newest listings
Lowest Price
Highest Price
Closest to City Center
Cancellation Without Penalty!
Rent Discounts Available!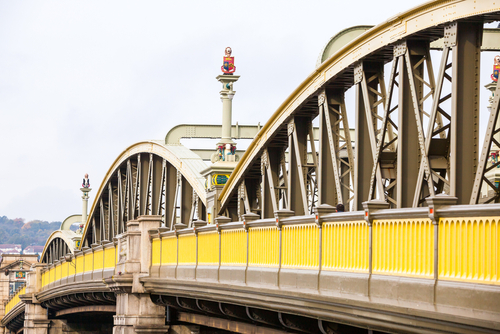 The charming Medway has the kind of atmosphere that makes you want to never leave. It's part of a conurbation called Medway Towns that also includes towns like Rochester, Strood, Chatham, Gillingham, and Rainham. The rich history displayed in museums and galleries, unique architecture, serene riverside walks, festivals, and excellent student accommodation in Medway has made it a popular student destination. It is home to the second oldest cathedral in Britain; Rochester Cathedral as well as the famous British author, Charles Dickens.
Medway Location 
Medway's location on River Medway has made it one of Britain's most popular destination for leisure activities. It's part of a conurbation called Medway Towns that also includes towns like Rochester, Strood, Chatham, Gillingham, and Rainham. They are scattered around the river along the North Kent Coast and considered a part of Kent county.
Climate in Medway
The weather in Medway shares the instability of the rest of the UK's climate. Don't be surprised to see all four seasons in just one day. This means you need to pack for any kind of weather to be prepared. Expect to witness some snowfall during winter months with January and February being the coldest months in the year. The warmest months on the other hand are July and August. 
Attractions in Medway
You don't want to miss out on exploring while staying in your student accommodation in Medway. This town is perfect for history buffs with places like Eastgate House dating back to the 16-17th century with many stories to tell including Dickens' Swiss Chalet that he used as his study. Rochester Cathedral is also a must-see to have a spiritual experience and connect with the town's past. The Historic Dockyard Chatham is another historic landmark that takes you back to a time when people built mighty ships that commanded oceans around the world. If you want to unwind in the outdoors, the city doesn't fall short with its amazing scenery at Capstone Farm Country park.
Universities in Medway 
Known to be one of the top university towns in the UK, top academic institutions and excellent student accommodation in Medway have attracted students from around the world. Three of the best universities in the UK are in a tri-partite collaboration all in one building that used to serve as a Royale Naval. Take your pick from the Medway campus of the University of Greenwich, the University of Kent and Canterbury Christ Church University.
Transportation
Medway is a walkable town with well-kept roads and lanes. This means it's also bicycle-friendly if you prefer cycling. It also has five main rail stations: Strood, Rochester, Chatham, Gillingham and Rainham so you can go around exploring nearby towns. A comprehensive public transport system is also available with trains, buses, and taxi services, making getting around more hassle-free.