All
Cities
Buildings
Universities
Colleges
Language Schools
Room Type
Shared Room
Shared Flat
Entire Place
En-Suite
Studio
Single
Twin
Double
Facilities
24/7 Security + CCTV
Accessibility
Bed and Breakfast
Bills Included
Cleaning Service
Common Social Room
Communal Games Room
Emergency
Fully-Furnished
Laundry
On-Site Cinema Room
On-Site Gym
On-Site Maintenance
On-Site Management
Parking
Pet Friendly
Secure Bike Storage
Storage Space
Wi-Fi
Move In Date
Jan
Feb
Mar
Apr
May
Jun
Jul
Aug
Sep
Oct
Nov
Dec
Cancellation Policy
COVID-19 Cancellation Policy
No Visa No Pay
No Place No Pay
Student Accommodation in Toronto
13 Accommodation Options
Recommended
Newest listings
Lowest Price
Highest Price
Closest to City Center
Are You Looking For a Private Accommodation?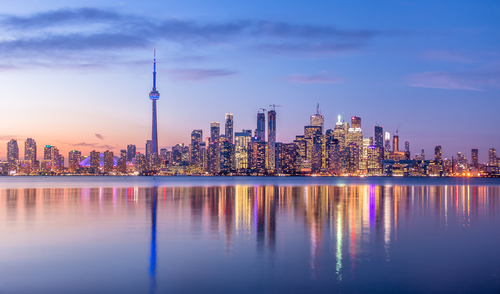 Toronto is an international multicultural centre with a diverse population of 200 different ethnic origins. It is ranked the best 11th city in the world for university student life in 2019 according to QS ranking. As a college student studying in Toronto, you are presented with various opportunities from volunteering to internships to jobs that guarantee a promising career and future.
The city is situated on the shore of Lake Ontario forming a 46-kilometre shoreline. Toronto Islands extend into the lake which creates the Toronto Harbour. The location of the city shapes its climate into four distinct seasons, however, it differs from day to day due to the rapid passage of weather systems. You will experience a humid hot summer with an average temperature of 24°C and a cold snowy winter where the temperature might drop below 0°C. So when you pack your bag for your university make sure to pack heavy clothes to be ready.
University students apply for various Toronto universities to enrol in top-ranked departments. International students can study at a wide range of universities such as OCAD University, Ryerson University, the University of Toronto and York University. Moreover, you can find numerous activities to participate in and famous places to visit. The green landscapes and parks fill the areas of the city like High Park which offers sporting facilities, cultural hub, ponds and a zoo. As mentioned earlier, Lake Ontario shoreline is a huge part of the city where you can enjoy the scenery and visit the Gibraltar Point Lighthouse.
The high rank of Toronto as an ideal student city comes from various aspects, one of which is the interconnected network of transportation. Toronto subway has stations all around the neighbourhoods and university students can benefit from a discount monthly pass. In addition, you can use bus lines and GO train lines to reach your university in no time, and if you are in favour of bikes there are designated lanes for bikes to ride safely.