UK University Interview Tips and Tricks
Hagar Samir
11 May, 2023
5 mins read
Tips and Advice

Getting accepted into the university of your choice is a dream come true! If you're accepted, this means that your application is different and that your personal statement left a great impression on the university admissions system. As an international student, it's important for you to understand the difficulties and challenges you might face in order to avoid them and do the best you can to ensure an easy process! 
One of the most important steps after submitting your application is preparing for your interview. Leaving a good impression is crucial, as it will determine whether you're fit to study at your chosen university or not! Many students get accepted when they send in the application, but unfortunately, they don't prepare enough for the interview and end up not being accepted as they wanted. Don't worry, though! This will not happen to you, as we have gathered all the important tips and tricks for you to be able to ace the interview and impress everyone! 
Interview Types
There are different types of interviews for college students that you have to be aware of. Knowing which type of interview you have will help you maximise your chance of being accepted! Here are some of the types of interviews you have to be aware of:
1. An Oxbridge Interview 
This type of interview is for the University of Cambridge and the University of Oxford. They are known to be really hard, so you have to be well prepared! 
2. An Individual Interview 
This interview is tricky because it's one-on-one, and all the focus will be on you. Stay confident while talking, and be honest. If you exaggerate while talking, you'll be setting unachievable goals for yourself. They might also think that you're untruthful, which might make them reconsider accepting you. 
3. A Virtual Interview 
This one is a favourite for a lot of students because they will avoid the physical part of the interview. Many students get a little nervous and anxious, so having this option is really great. The only problem with this type of interview is that you have to make sure several times beforehand that there is stable, high-speed Wi-Fi and a good network to avoid any problems in the middle of the interview. 
In addition, you still have to dress accordingly during that interview, as the camera will be open and they will be able to see what you're wearing and how you carry yourself. Be present and aware of your body language because it says a lot about you. If you answer your university interview questions correctly and confidently, you'll be securing yourself a place at the university! 
4. A Phone Interview
Phone interviews are not really that popular if it's for a university interview. However, some universities do it, so you still have to be prepared. Since they can't see you, you don't have to dress formally, but you do need to sound formal and professional because nervousness can be sensed through the phone! Answer your university interview questions just like you would in a normal interview, and you'll be fine! 
Now that you know the types of interviews and how to handle them, let's see what the best tips are for you during an interview!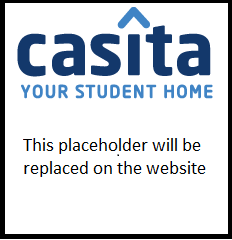 UK University Interview Tips and Tricks
In order to be fully prepared for the interview, you'll have to gain some experience from others who went through the same experience; this could be a friend, a teacher, or someone you trust. Let's take a look at the most efficient tips and tricks for you to be able to master your confidence and get accepted!
Practice Answers to Basic Interview Questions
No matter what kind of interview you have, there are some standard questions that need to be asked. However, as regular as they are, they are also tricky; most people do not practise them enough, thinking that they already know the answer, like the famous "Tell me more about yourself" or "Why do you want to go to this university?". 
Have your answers to these questions in mind, but don't memorise them as they are because you need to sound natural while answering! You also need to know as much information as possible about the university itself to avoid looking confused while answering the questions.
Keep Your Personal Statement in Mind 
It's obvious that your personal statement was highly regarded by the university, so you have to be prepared to be asked about some of the things in it. If you look confused or hesitant while answering, this will give the university the wrong impression! Also, your UCAS references are important; some of the questions will probably be related to the references you got from your teachers.
Be Punctual 
It's also important for you to arrive on time and be punctual. If, for any reason, you can't make it to the interview or are going to be late, you have to let the university know beforehand. It's not ideal to not show up or cancel at the last minute, unless you have an emergency. 
This will show that you are a responsible person who respects other people's time, which will make them more impressed with you. If the interview is online, log in at least ten minutes early to avoid any internet connection problems.
Prepare Your Questions in Advance 
Asking questions of your own shows that you've prepared well for the interview and that you know your material, especially if you ask questions that are related to the major or course you're interested in! Engaging in conversations shows that you're educated, smart, and challenging, which is really important for the university! 
There are several things you can ask about, including:
A specific course you're interested in and the topics in it

How the assessment will work during your stay

What life after graduation is like for those who graduated from this university
Dress Smart 
Looking fresh, clean, and tidy shows that you value the interview and care about the university. This image you present while answering the questions in an interview helps show how much of a professional you are. Some universities will expect you to dress formally, so it's better to ask around before going to the interview so that you can avoid any problems.
Practice Beforehand and Time Yourself 
A lot of people will give you time management tips and tricks; do what suits you best because it is different for everyone. This is why it's important to practise before your actual interview with a friend, a family member, or a teacher and know how much time you've taken in order to answer the questions. By doing that, you'll be giving yourself the needed time management tips and tricks. 
Now that you know what to do before an interview, it's time to start practising and preparing yourself for it. Be smart while preparing yourself to avoid wasting a lot of time. Always arrive on time, preferably a bit earlier, to avoid any surprises like traffic. Good luck!
Frequently Asked Questions
1. What questions should I expect for a United Kingdom university interview?
You should expect the basics, such as "Why do you want to study here?" and "Why do you want to especially study this topic?". There are also questions that will help you talk about yourself, including "How would you describe yourself?" and "What are your main interests?"
2. How do you make a good impression at a university interview?
Arrive early for your college interviews to show that you're serious about them.

Dress in "business casual" clothing or according to the university dress code. 

Get rid of any distractions and keep your phone on silent.

Greet your interviewer appropriately when you enter. 

Follow up with a note or a question to show that you're engaging and interested.

Show why you want to attend and why you're a good choice for this university. 

Demonstrate the interest you have in the interviewer as well as the school.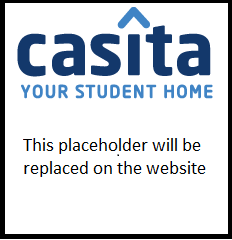 3. What are the ten most common university interview questions and answers? 
Some of the ten most common university interview questions include:
"Why do you want to attend this university?"

"What are you reading at the moment?"

"How would your friends describe you?"

"What achievement are you most proud of?"

"What do you like to do in your spare time?"

"What can you bring to the university?"

"What is your greatest strength and weakness?"