from
£193.00 Per Week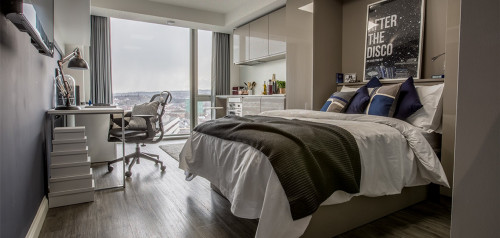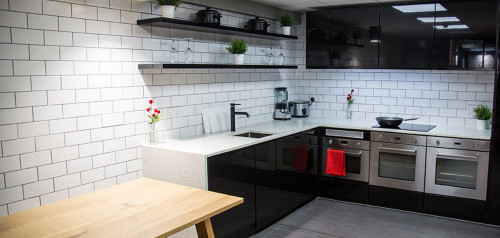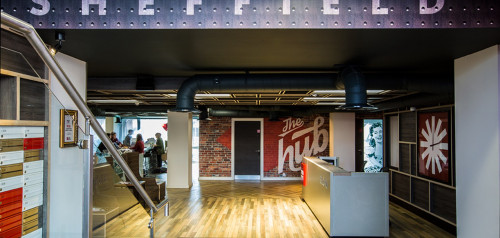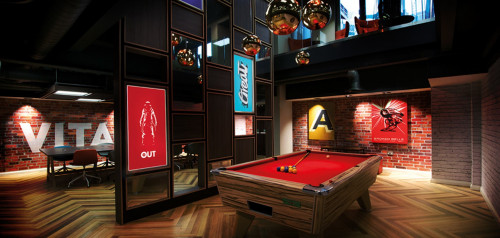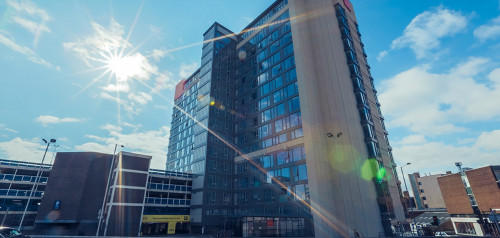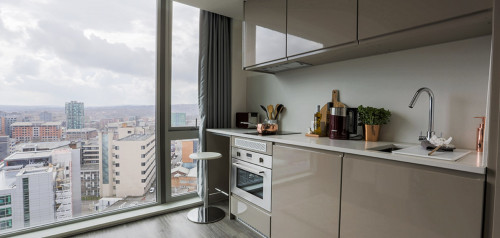 Vita Student Sheffield in Sheffield
It is a 14-minute stroll to Sheffield Hallam University and a 16-minute walk to the University of Sheffield. Sheffield station is the nearest one, just 10 minutes away on foot. Peace Gardens and Leopold Square are within an easy walking distance from the property, with many transport options close by.

​
About Vita Student Sheffield
The University of Sheffield International College is ideally situated 16 minutes away on foot, while Sheffield College is 20 minutes walk away. The area also boasts a range of art galleries and beautiful green spaces. Showroom Cinema is 8 minutes walk away, so you can catch a movie every now and then.
Vita Student Sheffield student housing in Sheffield offers all-inclusive bills, super-fast Wi-Fi, 24/7 onsite security, free contents insurance, on-site management team, year-round events, laundry facility, large communal hubs, study zones, coffee lounge, on-site gym and bike storage.
*flexible stays are available with a 10% premium to the weekly rate for 44 weeks and 5% premium to the 47 weeks.
**Please note that the £350 deposit will not be paid at the time of booking. When a booking is made, an advance rental payment will take place (equal to 2 weeks rent) and this amount will be later deducted from the 1st instalment. As for the £350 security deposit, it will be paid with the 1st instalment and act as cover for any damages that may occur during the tenancy period. It will be refunded subject to any potential damages.
Rooms
Please browse the types of rooms we offer and choose the one you like.
Note: Price and availability are subject to change at any moment by the provider. Prices are per person, unless otherwise stated
Payment
International students can pay in 2 instalments for long-term bookings without a UK guarantor (one in August and the other in January).
Cancellation Policy
We allow a 14-day cooling off period after paying the deposit if a studio is booked prior to 17 July.
After the 17 July, the cooling off period becomes 48 hours. If you cancel within 14 days (or 48 hours after 17 July), the account that paid the deposit will be given a full refund. Once you have booked and the 14 days have passed (or 48 hours after 17 July), you are bound into a legal licence agreement which requires you to pay the rent for the full period of the licence agreement.
We suggest if you are unsure about exam results, receiving your visa or other condition on you attending University that you do not book until you are sure.
After booking and the expiry of the 14 days (or 48 hours after 17 July), the only way to release yourself is to find a replacement tenant who will take on the full rent contract.
VIEW MAP
English Language Teaching Centre - University of Sheffield
Sheffield Hallam University - City Campus
Sheffield Hallam University - Collegiate Campus
Sheffield High School for Girls
University of Sheffield International College
Recommended Buildings
keyboard_arrow_left
keyboard_arrow_right