from
£105.00 Per Week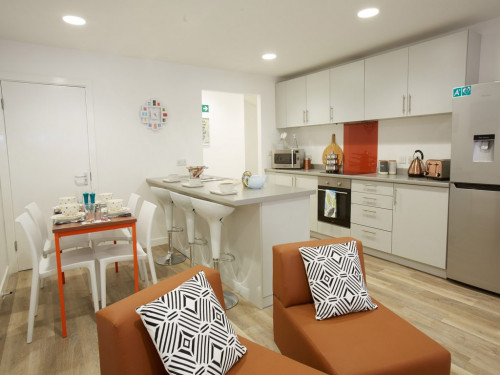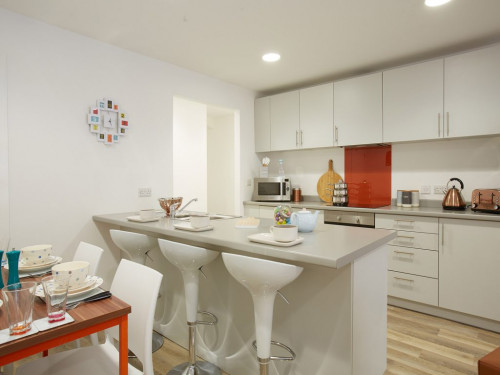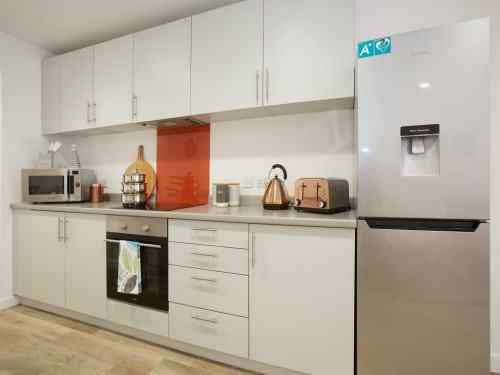 The Shield in Newcastle
It is a 19-minute walk to Newcastle University and a 12-minute walk to Northumbria University. Manors station is the closest one to this property, 5 minutes walk away. The building's central location in the heart of Newcastle eases access to the Tesco Express that is within walking distance, along with a wide range of restaurants and entertainment venues.

​
About The Shield
Newcastle College is just a 35-minute walk away from this building and you can reach INTO Newcastle University in only 15 minutes. The Biscuit Factory is just 2 minutes stroll away from the building; it's the UK's largest commercial art and craft gallery. Art enthusiasts should check it out. There are many shopping destinations close by to explore whenever you want.
The Newcastle student rooms have a high-speed Wi-Fi connection, CCTV, laundry facilities, bike storage, social events, vending machines, contents insurance, free dual occupancy, communal areas, on-site gym, courtyard, cinema room, and study rooms. All utility bills are included in your rent, so no hidden costs will pop up.
*To secure your room, the deposit is to be paid 10 days prior to the tenancy's start date.
En-Suite

from £105.00

Studio

from £125.00
Rooms
Please browse the types of rooms we offer and choose the one you like.
Note: Price and availability are subject to change at any moment by the provider. Prices are per person, unless otherwise stated
Payment
International students can pay in 4-9 instalments for long-term bookings as long as there is a UK guarantor.
Cancellation Policy
Book online until the 31st of July, without seeing the accommodation first, and we run a 72-hour 'cooling-off' period, allowing to cancel your booking within 72 hours of paying your booking fee.
Bookings made from 1st of August for the forthcoming academic year have a 24-hour 'cooling-off' period.
VIEW MAP
Action Language Pro Newcastle
BPP Study Centre, Newcastle
International House Newcastle
INTO Newcastle University
Newcastle-under-Lyme College
Newcastle-under-Lyme School
Northumbria University Newcastle, City Campus
Recommended Buildings
keyboard_arrow_left
keyboard_arrow_right