from
£143.00 Per Week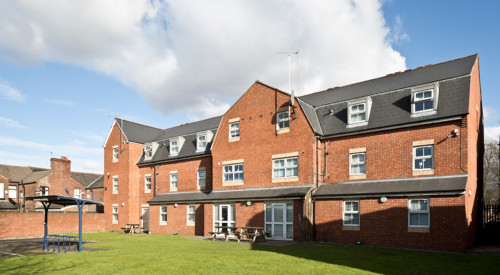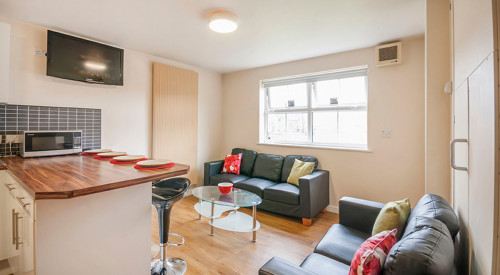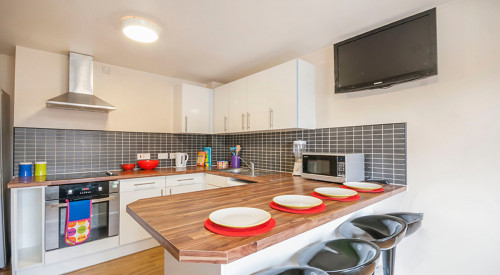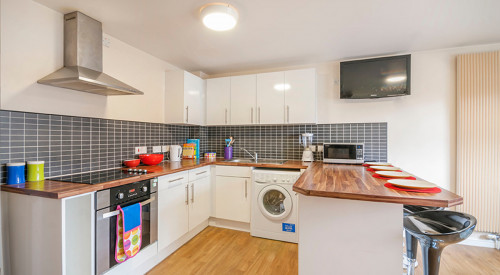 Oxney House and Gardens in Manchester
​
About Oxney House and Gardens
This student residence in Manchester is located in the heart of the city centre, right next to various city attractions, parks and shops. Manchester Museum and Whitworth Art Gallery are a short distance away, and Alexandra Park, Platt Fields Park, and Whitworth Park are nearby as well. You can reach Asda Hulme Superstore within 20-minute on-foot.
Oxney House and Gardens has all-inclusive bills, free Wi-Fi throughout the building and 24/7 CCTV to ensure you are safe all time. There is also an on-site bike storage space, laundry facilities and car parking. Communal areas including a shared lounge with a TV and a garden area are also available.
All shared flats come with a stylish kitchen with a breakfast bar and bar stools to help you enjoy your meals with your flatmates. Also, the shared area has modern sofas arranged around the TV to watch your favourite shows anytime.
Rooms
Please browse the types of rooms we offer and choose the one you like.
Note: Price and availability are subject to change at any moment by the provider. Prices are per person, unless otherwise stated
Payment
Paying in instalments for international students requires a UK guarantor.
Cancellation Policy
Initial Cancellation
A student can cancel a tenancy agreement for up to 14 days after the date the booking is confirmed (the Initial Cancellation Period). For bookings made from 1st August to 30th September, the Initial Cancellation Period reduces to 7 days.
£20 will be deducted from the refunded amount to cover any international bank charges for deposit refunds made to non-UK banks.
Outside the Initial Cancellation Period
If a student wishes to cancel outside of the Initial Cancellation Period, and the cancellation reason is explicitly related to COVID-19, then the following applies:
COVID-19 Special Cancellation Policy (2020-21 Academic Year)
Outside Initial Cancellation Period
You may cancel outside of the Initial Cancellation Period in the following circumstances:
20-21 Course which is reliant on IELTS/Pre-sessional course
- If the student is a prospective first-year Undergraduate or Postgraduate student and the offer of a place at the University or a Higher Education Institute in the UK is subject to completing and passing an IELTS (or equivalent) in the UK or in the student's country of origin, and this is unable to be completed because the IELTS (or equivalent) is withdrawn entirely, the student may be eligible to be released from the 20-21 tenancy agreement. The student must provide written evidence that the course is no longer taking place at all within 3 days of being notified by the education institute.
Travel Ban
If the student is unable to travel to, or enter, the UK due to a restriction on leaving their country of origin, or a restriction on entering the UK which means they cannot arrive in time to start their course, the student may be eligible to be released from this agreement subject to evidence being provided of a formal travel ban being in force.
VIEW MAP
Berlitz Language Centre, Manchester
BPP University, Manchester
Britannia English Academy
British Study Centres Manchester
Communicate School of English
EC Manchester English Language School
EF International Language School Manchester
International House Manchester
Kaplan English School in Manchester
Manchester Central School of English
Manchester Metropolitan University
New College Group Manchester
The Essential English Centre
The University of Law - Manchester