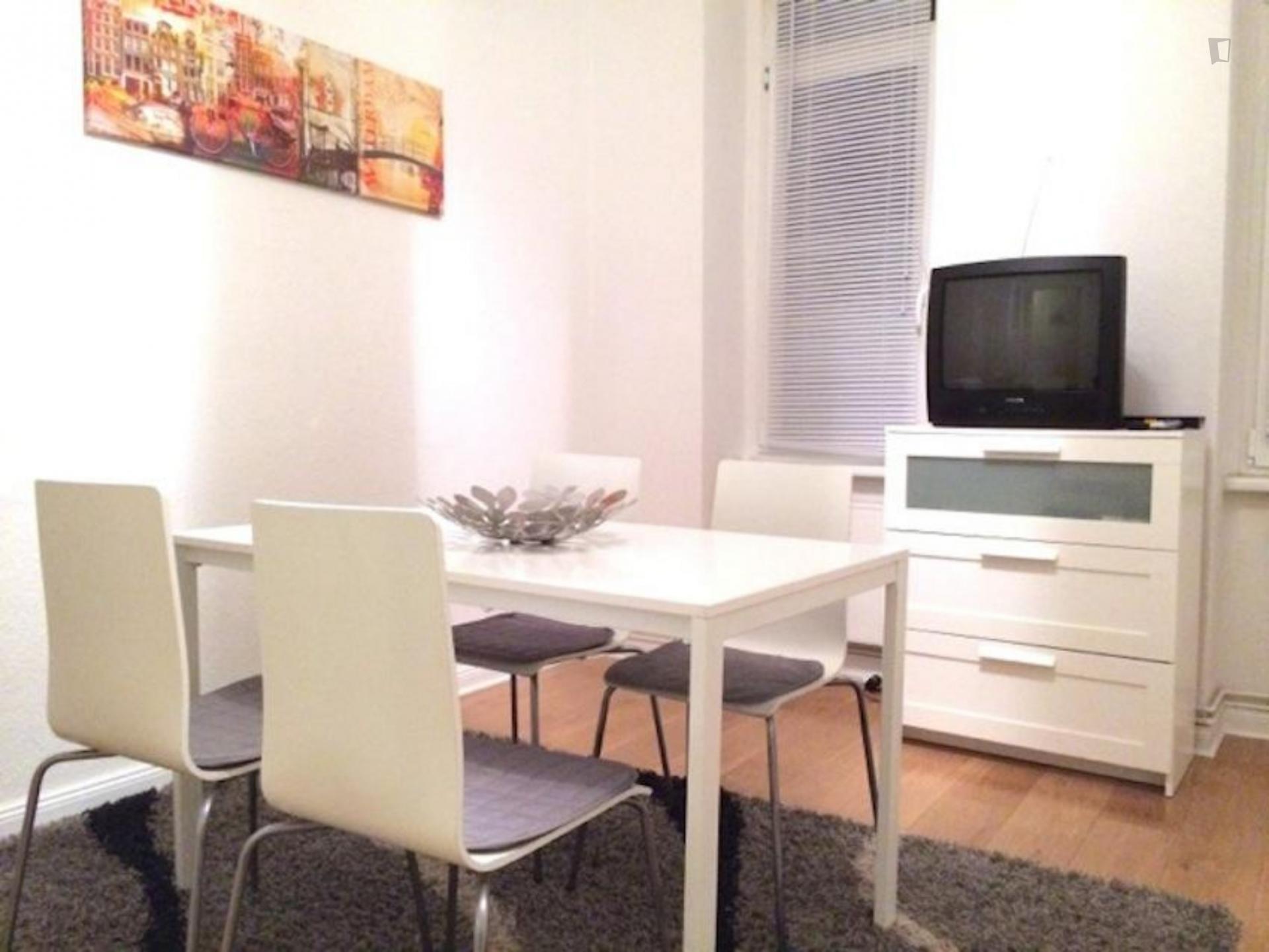 About

Facilities & Services

Rooms

Payment & Cancellation

Map & Virtual Tours
Pretty nice double bedroom near the Zoo in the large Charlottenburg district
Steinplatz
33 mins by public transport to Central Berlin
About Pretty nice double bedroom near the Zoo in the large Charlottenburg district
The Technische Universität is right next door
This description is provided by the property owner.
Highlights Nearby:
Facilities & Services
Property Rules


Pretty Nice Double Bedroom Near The Zoo In The Large Charlottenburg District
Pretty nice double bedroom near the Zoo in the large Charlottenburg district
Berlin, Germany
* Note:Final rent price and availability are subject to change and to be confirmed upon completing your booking.
Payment
First month rent & service fees (around 150 Euros) are requested upon booking.
For bookings more than 1 month, rent will be paid monthly.
Cancellation Policy
There are four different cancellation policies that landlords can choose from. The refund you may be entitled to receive depends on the type of cancellation policy and on the day you cancel your booking:
Flexible
See More