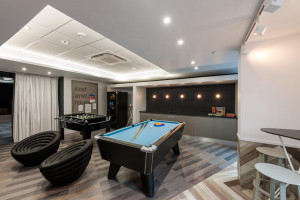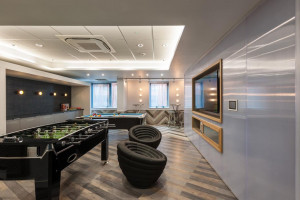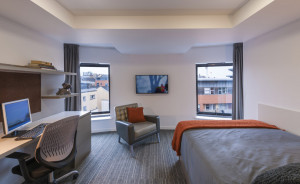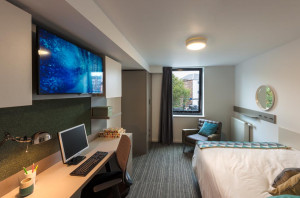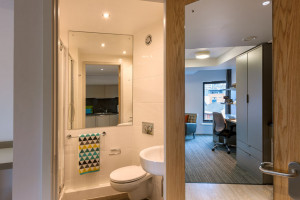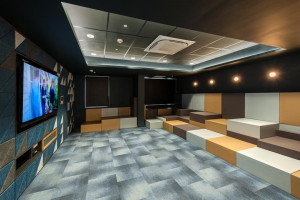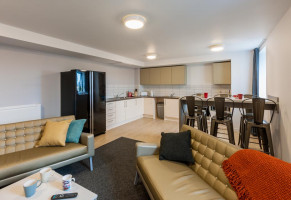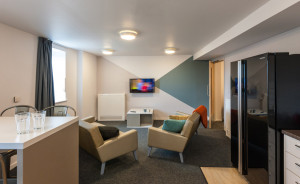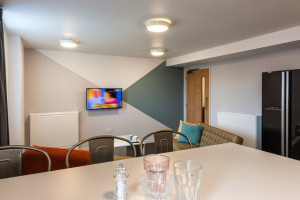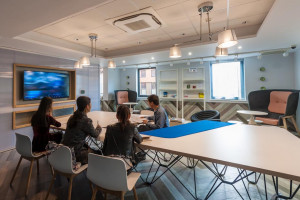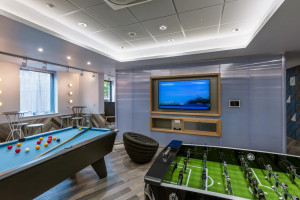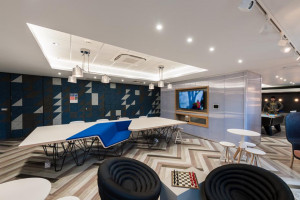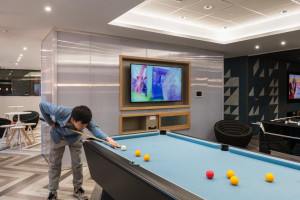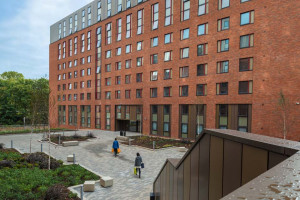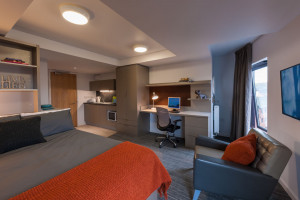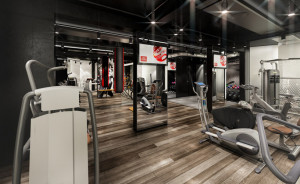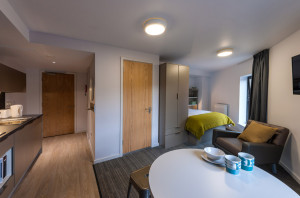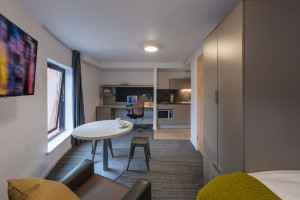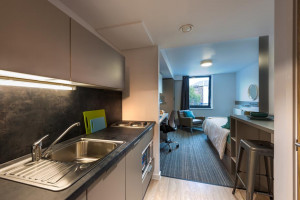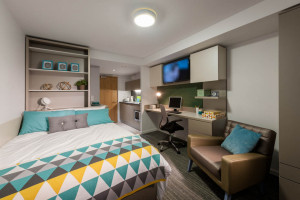 Beith Street, Glasgow G11 6PS
About West Village
The West Village is a 10-minute walk to reach Glasgow International College. It is close to Kelvinhall Subway station and Patrick train station is a 20-minute walk away.
Living here, you won't ever need to leave the neighbourhood unless you really want to travel. Mansfield Park is right outside the door with TESCO and polish market nearby. Patrick library is nearby as well and it is a perfect place for studying with friends. There is an abundance of restaurants as well which allows you to go out and eat all the time without getting bored.
This Glasgow student property has all-inclusive bills, free content insurance, free Wi-Fi, 24/7 CCTV, communal spaces, internal courtyard, cinema room, on-site gym, games room, bike storage, and on-site laundry.
Cancellation Policy
For bookings made before the 31st July for the next 'academic year' you may cancel your booking within 48 hours from the time of booking. In the case where a deposit is paid and the offer of accommodation is declined i.e. the tenant fails to manually or digitally sign a Tenancy Agreement, we will retain £75 from the deposit in lieu of administration charges.
For Bookings made between the 1st and 31st of August for the next academic year, you will not be able to cancel. If you chose to cancel your booking with the property during the cancellation period we will retain £75 from the deposit paid in lieu of administration fees.
Payment Plans
International students can pay in 4 instalments for long-term bookings without a UK guarantor.
Enquire Now ---- for -- Weeks Start Date: --/--/---- End Date: --/--/----
Glasgow Caledonian University
Glasgow International College
Glasgow School of English
Paisley Campus, University of the West of Scotland (UWS)
Queen Elizabeth University Hospital
Royal Conservatoire of Scotland
St Andrew's College Language Schools
The Glasgow School of Art
University of Strathclyde
University of Strathclyde International Study Centre