Raglan House in Coventry
Raglan House student residence in Coventry is only a 10-minute walk from Coventry University and a 31-minute bus ride to reach Coventry College. The building is 4 minutes from the lively city centre and the nearest bus station too. Coventry train station is the nearest one, just 23 minutes away on foot. Your new home benefits from a great location. Swanswell Park & Pool, Lady Herbert's Gardens, Coventry Transport Museum, Herbert Art Gallery & Museum, and Primrose Hill Park are all within a short walking distance for you to explore. Raglan House has furnished bedrooms and fully-fitted kitchens for you to enjoy a comfortable stay.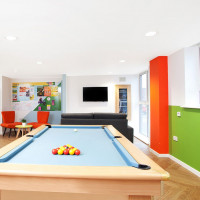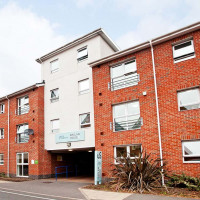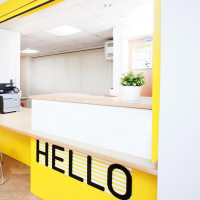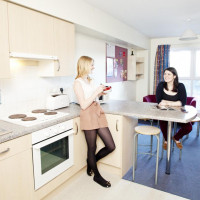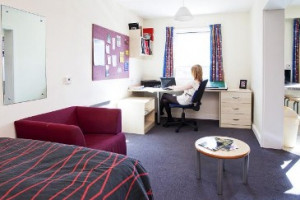 About Raglan House
Shared flats and studio apartments
Your own en-suite
Common room with free pool table, widescreen TV and DVD player
Great outdoor garden area
Close to the William Morris campus at Coventry University and 5 minutes walk from the main campus
10 minutes walk from the city centre and bus station and 20 minutes walk from the train station
3 minutes walk to local shops and Post Office
The University of Warwick can be reached via an easy 34-minute bus ride from the property. Foodies will be excited to know that the restaurants in the area are to die for. Our top picks include Habibi, Nando's, Roma, Hope Centre, Spice Lounge, and Creams Coventry.
Raglan House student home in Coventry has fortnight cleaning of communal spaces, a communal lounge for socializing, on-site laundry room, secure bike storage, on-site support team, 24/7 emergency contact centre, all-inclusive bills, contents insurance, Wi-Fi throughout, 24/7 security team, and maintenance through MyUnite app for your convenience.
*The building accepts dual occupancy on studios and some one-bedroom flats. There is a new policy in place which incurs a 25% surcharge on the weekly rate.
**Please note that the tenancy will be under one student name only as we cannot have 2 tenants listed on the contract. The booking form should include the name of the student who will be responsible for the rent and the name of the second tenant.
Cancellation Policy
7-Day Cooling-Off Period
Unite Students has 2 policies in place:
No Place No Pay
No Visa No Pay
If a student did not obtain the results needed to attend the university of their choice in the UK, the student needs to provide the copy of the UK university rejection letter, or the exam results showing they didn't reach the grades needed for their university in the UK.
These documents need to be sent within 7 days of receiving them. The documents must show the student's name and the date at which it was sent to them.
(If IELTS results are received in June and Unite is informed in August that the student wants to cancel, we will not be able to refund the £250 to the student).
If a student fails to obtain a visa to come to the UK, the rejection letter must be sent within 7 days of receiving it.
The cut-off date on our website for these 2 policies (No place, no pay and no visa no pay) is on the 23rd August. However, this year, we have been able to accept some cancellations and to refund the £250 to students after this date, on a case by case basis. This only applied to students who received their results late in August.
If a student wants to cancel a booking for any other reason (they changed their mind, they found alternative accommodation etc), the student will need to find a replacement or he will remain liable for the whole rent.
You can help the student to find a replacement to take over their room. Once a replacement is found, we will cancel the booking for the original student and process the booking for the replacement student.
If the booking for the replacement student doesn't go to "complete" status, the original student remains liable for the rent.
Payment Plans
International students can pay in 4 instalments for long-term bookings without a UK guarantor.
Rooms Available
En-Suite
Classic En-Suite
Room Details
This classic en-suite room features a small double bed, workspace, and plenty of storage. The kitchen area is shared with an average of 3-5 students.
This classic en-suite room features a small double bed, workspace, and plenty of storage. The kitchen area is shared with an average of 3-5 students.
End Date
08 September, 2019
Price/week
£99.00
Short Term Enquiry
£100.00
Enquire Now ---- for -- Weeks Start Date: --/--/---- End Date: --/--/----
Warwick International College