Prince Consort Village in London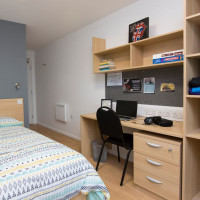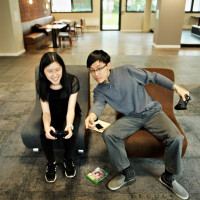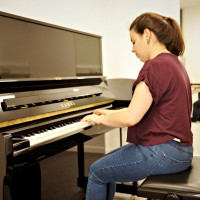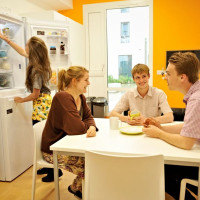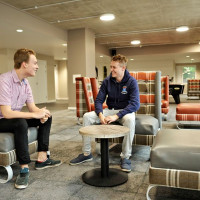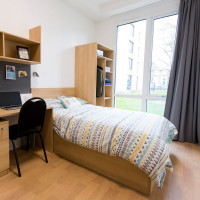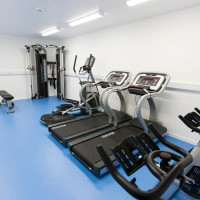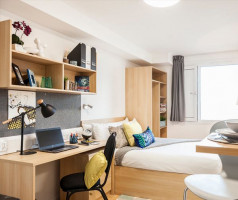 230 Goldhawk Road, London, W12 9PL
About Prince Consort Village
Prince Consort student accommodation in London is just a 40-minute tube ride to the Royal College of Art and the Royal College of Music and a 30-minute tube ride to Imperial College London. There are various transport links within easy walking distance from the property.
The accommodation offers a high-speed Wi-Fi connection, contents insurance, on-site gym, cinema room, games room, 24/7 music practice rooms, communal spaces, study rooms, social events, bike storage spaces, package delivery services, and laundry facilities. All utility bills are included in the rent.
Kindly note that valuable musical instruments are not part of your contents insurance; terms and conditions apply.
**For short-term inquiries, please contact us for more information.
Cancellation Policy
You have the right to cancel within 14 calendar days following your acceptance of the booking offer.
Payment Plans
International students can pay in 2 instalments for long-term bookings without a UK guarantor.
Enquire Now ---- for -- Weeks Start Date: --/--/---- End Date: --/--/----
Birkbeck, University of London
Britannia School of English, London
British Study Centres Central London
Brunel Language Centre (Brunel University)
Camberwell College of Arts
Central School of English
Central School of English London (CES)
Central St Martins CSM (London)
Centre of English Studies Ltd, Wimbledon
Chelsea College of Arts, University of the Arts London (UAL)
Coventry University London
Delfin English School London
Eurocentres Language School London
Frances King School of English  
Hammersmith & Fulham College
Heythrop College, University of London
Hult International Business School - Graduate Campus
Hult International Business School - Undergraduate Campus
INTO City, University of London
London College of Fashion
Loughborough University London
Newcastle University London
Northumbria University London
Professional Language Solutions
Regent's University London
Royal College of Art (London)
School of Pharmacy, University of London
The Courtauld Institute of Art (London)
The London School of English
The London School of English london
The Royal Central School of Speech and Drama (London)
The University of Law - London Bloomsbury
Ulster University London Campus
University College School
University of East London (UEL) - Docklands Campus
University of East London (UEL) - Stratford Campus
University of East London (UEL) – University Square
University of Greenwich (London)
University of Law - London Moorgate
University of West London - Brentford Campus
University of West London - Ealing Campus
University of Westminster - Cavendish Campus (London)
University of Westminster - Harrow Campus (London)
University of Westminster - Law School (London)
University of Westminster - Marylebone Campus (London)
University of Westminster - Regent Street Campus (London)