from
£205.00 Per Week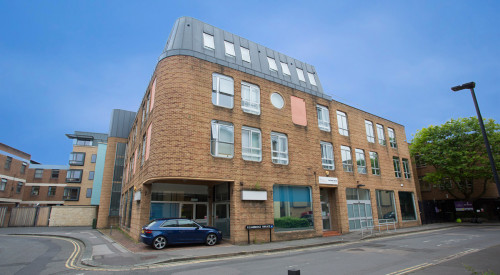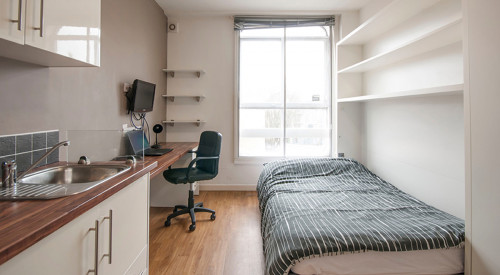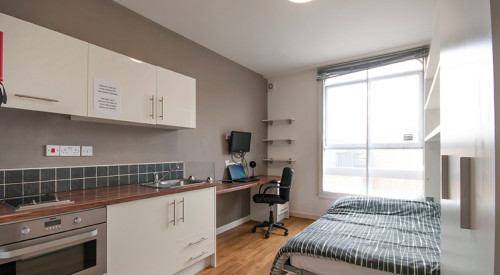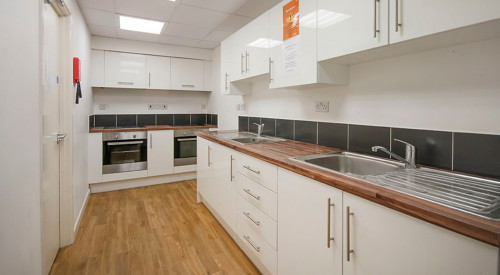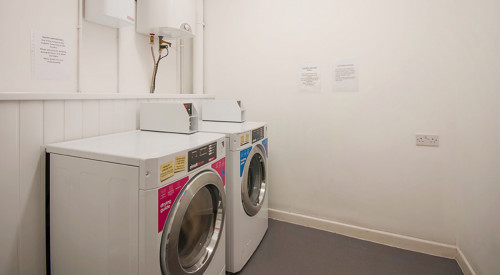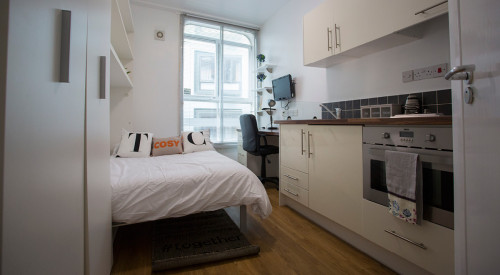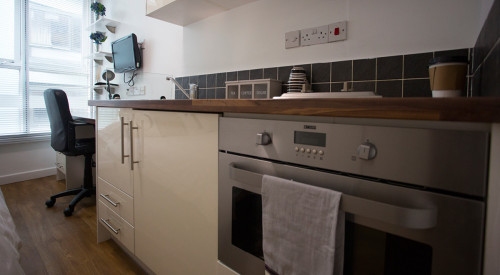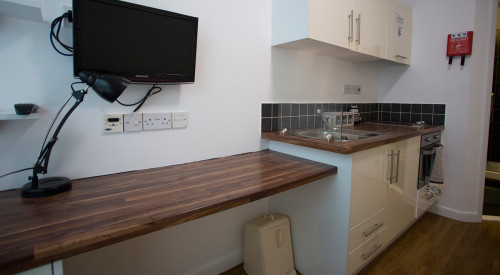 Cambridge Terrace in Oxford
It is just a 15 minutes walk away from Oxford University and Oxford Brookes University is a 19-minute bus-ride away. Cambridge Terrace is situated in the centre of the historic city, Oxford, with bars and restaurants close by

​
About Cambridge Terrace
Cambridge Terrace is situated in the centre of the historic city, Oxford, with bars and restaurants close by. Oxford University is just a 15 minutes walk away and Oxford Brookes University is a 19-minute bus-ride away.
All rooms are refurbished to a high standard. The two-bedroom flats have a shared kitchen and bathroom. The studios have an integrated kitchen, flat-screen TV, WiFi and en-suite shower room. They also have a comfy large bed. All rooms have access to a large communal living room and kitchen, which is great for socializing and relaxing.
The building has CCTV throughout and a secure door entry system. There is also an on-site Maintenance and Hospitality Team to help whenever needed, all-inclusive bills and on-site laundry facilities.

Single

from £205.00

Studio

from £257.00
Rooms
Please browse the types of rooms we offer and choose the one you like.
Note: Price and availability are subject to change at any moment by the provider
Enquire Now ---- for -- Weeks Start Date: --/--/---- End Date: --/--/----
Payment
Paying in instalments for international students requires a UK guarantor.
Cancellation Policy
If you cancel your application up to 14 days after the date your booking is confirmed, it will be accepted. From 1st August this period reduces to 7 days.
As confirmed in your agreement, we will refund the full security deposit. After this period, you remain liable for the weekly rent (for each and every week or part week) until we are able to re-let the room.
Activate Learning City of Oxford College
British Study Centres Oxford
Centre of English Studies, Oxford (CES)
College of International Education
EC Oxford English Language School
EF International Language Campus - English courses in Oxford
Kaplan English School in Oxford
Kings Oxford - St. Josephs Campus
Kings Oxford (St. Michaels)
OISE Young Learners' School
Oxford Brookes University
Oxford House College, Oxford
Oxford International Language School